On the Web
Contemplative Outreach Ltd.
Information on contemplative practices, workshops, and retreats as well as books, videos, and audio books are available.
Contemplative Outreach Puget Sound – North
Official website for the Contemplate Outreach Puget Sound North Chapter.
The Center at St. Andrew's
111 NE 80th St., Seattle, WA 98115 | 206-523-7476
The Center offers Centering Prayer and related practices and educational programming.
And of course, Contemplative Outreach Northwest (That's us!)
Official website for the Contemplative Outreach Northwest Chapter.
Centering Prayer Guidelines Intro
Books
These books can be found at Contemplative Outreach Ltd., online bookstores, and many other bookstores.

By Thomas Keating: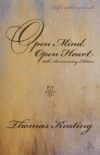 Open Mind, Open Heart
A deep and thorough overview of the Christian contemplative tradition, a process of interior transformation, a conversation initiated by God and leading, if we consent, to divine union.
Recommended for those new to Centering Prayer.


Intimacy with God
An in-depth look at the origins, theology and method of Centering Prayer as prayer and method to Divine transformation.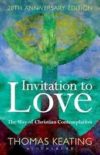 Invitation to Love
The stages of the spiritual journey, the "Four Consents" of life, and the Beatitudes from a contemplative perspective.
Plus many others!

By Cynthia Bourgeault: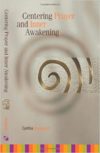 Centering Prayer and Inner Awakening
A basic introduction to the practice.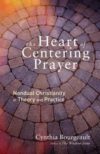 The Heart of Centering Prayer: Nondual Christianity in Theory and Practice
A more advanced look at the connection between Centering Prayer and nonduality.
By David Frenette: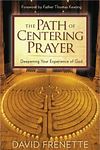 The Path of Centering Prayer: Deepening Your Experience of God
For all Christians who seek to move closer into the presence of the Divine, The Path of Centering Prayer offers guidance in this practice, to help break through obstacles and illuminate the way.

Training


Centering Prayer: A Training Course for Opening to the Presence of God
A multi-media in-home program providing instruction and support to learn and begin a Centering Prayer practice.
More details.